Exen İstanbul Satılık Teraslı 3+1 Ümraniye Tantavi Mh.(For Sale)
Suitable for Bank Loan
Yes
Listing Date
9 March 2023
Features
Listing No

4584481

Net m²

130

Gross m²

185m²

Number of Rooms

3+1

Number of Bathrooms

2

Number of Floors of the Building

8

Heating Type

Central System (Heat Share Meter)

House Type

Intermediate Floor

Floor

2

Video Home Tour

?

Yes

Age of the Building

Between 6-10

Furnishing Status

Unfurnished

Usage Status

Occupied By Tenant

Maintenance Fee

0 TRY (Monthly)

Rental Income

0 TRY (Monthly)

From Whom

Agent

Title Deed Status

Condominium

Suitable for Bank Loan

Yes
---
Site Where The Listing Is Located
Exen İstanbul
Interior Features
Painted: Yes
Laundry Room
Steel Door: Yes
Shower Cabin: Yes
Wallpaper
Parent Bathroom
Dressing Room
Built-in Wardrobe
Video Doorphone: Yes
Bathtub
Jacuzzi
Covered Balcony
Plasterboard
Cellar
Kitchen Natural Gas
Satin Paint
Water Heater
Fireplace
Terrace: Yes
Cloakroom: Yes
WC
Turkish style Toilet
Floor Type: Hardwood Flooring
Doors
Windows: Double Glazing Joinery
Kitchen: Built-in
Cooling
Ceiling Height
Number of Balconies
Exterior Features
Garden
Facade: Siding
Parking
Lift: Yes
Balcony: Yes
Parking Lift
Louvered
Sound Insulation: Yes
Water Tank: Yes
Social Features
Outdoor Swimming Pool: Yes
BBQ Area
Barber
Flower Shop
Children's Playground
Children Swimming Pool
Pharmacy
Hairdresser
Dry Cleaning
Shoe Repair Shop
Guest Lounge
Playground
Party Area
Patisserie
Restaurant / Café
Gated Community: Yes
Sauna: Yes
Cinema / Theater
Tailor
Turkish Bath
Sports Facilities
Football / Basketball Court: Yes
Volleyball Court
Tennis Court: Yes
Indoor Swimming Pool: Yes
Squash Court
Billiards: Yes
Table Tennis
Massage Parlor: Yes
Spa: Yes
Fully Equipped Gym: Yes
Security Features
Elevator Fire Extinguishing
Security Camera: Yes
Closed Circuit TV
Card Access System
Encrypted Entry System
Metal Detector
Private Security
X-Ray Equipment
Fire Lift
Warning Systems: Fire Detector
Evacuation System: Fire Escape
Technical Specifications
Digital Infrastructure: ADSL / VDSL, Phone Line, Data Line, Cable TV
Earthquake Regulations Compliant: Yes
WIFI: Yes
Generator: Yes
Location Features
Transportation
Railway Station
Tram Station
E5
Ferry Port
Metrobus
Metro
Bus Stop
Shared Minibus
Marine Engine
Marmaray
Airport
Main Road
TEM
Public Transport
Sea Bus
Bosphorus Bridges
Shared Minibus
Cable Car
Neighborhood Analysis
Health Care Center
High School
Middle School
Primary School
University
Day-care center
Kindergarten
Market Place
Hospital
Community Clinic
Shopping Mall
City Center
Police Station
Entertainment Center
Expo
Pharmacy
Fire Department
Church
Mosque
Djemevi
Synagogue
Gas Station
Street
Municipal
Sea
Post Office
Bus Station
Veterinary
Gym
Park
Bank
ATM
Highway
Grocery
Highland
Coast
Landscape Features
Frontage
North
South
East
West
Northeast
Northwest
Southeast
Southwest
Landscape
Bosphorus
Street
Sea
Pool
Park
City
Green Space
Lake
River
Valley
Mountain
Nature
Sales Price

Rental Price

Return on Investment
Location Report
Sales Price
Min price
Max price
Rental Price
Min price
Max price
Return on Investment
Year
Number of years for return on investment.
Location Price Changes
Change in House Rental Prices
Change in House Sales Prices
Demographic Information
TOTAL POPULATION
Annual Increase:
People
SOCIO-ECONOMIC RATING
How was this score calculated?
HOW SOCIO-ECONOMIC CONDITIONS WAS CALCULATED?
It is calculated based on the average scores of the socio-economic conditions, inhabitability, prosperity and educational level.
Inhabitability
It is calculated on the basis of population, housing density, health institution, public transport, crime level, life satisfaction data.
Welfare Level
It is calculated on the basis of sales and rent value.
Educational Level
It is calculated based on the level of education and the number of cultural facilities within the region.
Education Status
Age Distribution
Marital Status
Price, population information and graphs on this page are based on REIDIN data.

3.
YEAR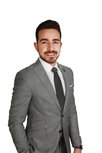 Keller Williams Boğaziçi ÖMER EL SALHANİ
Real Estate Trade Certificate No:
3404862-051
View Phone
Contact information for the listing with ID 4584481
WHATSAPP
FIND ME A HOME
Let us find your dream home in Turkey.