322 square meters 5+1 bedrooms Apartment For Rent in Çekmeköy, İstanbul, Turkey
Suitable for Bank Loan
No
Listing Date
20 January 2023
Features
Listing No

4465454

Net m²

300

Gross m²

322m²

Deposit

0 TRY

Maintenance Fee

0 TRY (Monthly)

Suitable for Bank Loan

No
---
Site Where The Listing Is Located
Antorman
Location Features
Neighborhood Analysis
Health Care Center
High School
Middle School
Primary School
University
Day-care center
Kindergarten
Market Place
Hospital
Community Clinic
Shopping Mall
City Center
Police Station
Entertainment Center
Expo
Pharmacy
Fire Department
Church
Mosque
Djemevi
Synagogue
Gas Station
Street
Municipal
Sea
Post Office
Bus Station
Veterinary
Gym
Park
Bank
ATM
Highway
Grocery
Highland
Coast
Landscape Features
Sales Price

Rental Price

Return on Investment
Location Report
Sales Price
Min price
Max price
Rental Price
Min price
Max price
Return on Investment
Year
Number of years for return on investment.
Location Price Changes
Change in House Rental Prices
Change in House Sales Prices
Demographic Information
TOTAL POPULATION
Annual Increase:
People
SOCIO-ECONOMIC RATING
How was this score calculated?
HOW SOCIO-ECONOMIC CONDITIONS WAS CALCULATED?
It is calculated based on the average scores of the socio-economic conditions, inhabitability, prosperity and educational level.
Inhabitability
It is calculated on the basis of population, housing density, health institution, public transport, crime level, life satisfaction data.
Welfare Level
It is calculated on the basis of sales and rent value.
Educational Level
It is calculated based on the level of education and the number of cultural facilities within the region.
Education Status
Age Distribution
Marital Status
Price, population information and graphs on this page are based on REIDIN data.

1.
YEAR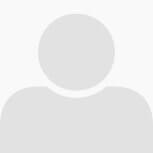 Eskidji Ataşehir
Real Estate Trade Certificate No:
3403343
View Phone
Contact information for the listing with ID 4465454
WHATSAPP
FIND ME A HOME
Let us find your dream home in Turkey.